24 AUGUST 2023
🎉 Exciting News for the VR Community! Get Ready to Dive into a New Dimension! 🎉

We are absolutely thrilled to announce that the highly anticipated PC version is LIVE! Your enthusiasm and support have driven us to take this step, and we can't wait to celebrate with all of you.


Check New Releases in Oculus Rift store or open link: https://www.meta.com/experiences/pcvr/4703749293035491/


Prepare yourselves for a VR experience like no other, as we introduce a plethora of fantastic features that will immerse you in a world of endless possibilities:
✨ Haptic Music Feedback: Feel the rhythm in your bones with the revolutionary bHaptics Tactsuit support. Let the music guide your movements and elevate your experience to new heights.
✋ Hand Tracking 2.2: Immerse yourself fully in the multiplayer action with the awe-inspiring hand tracking 2.2. Witness stunning particle effects as your virtual persona mirrors your real-life gestures seamlessly. This feature require Oculus software beta version v57
🎵 Your Music, Your Way: Dance to the beats of your favorite tunes from YouTube. Customize your auditory adventure and let the melodies drive your every step.
🌐 Seamless Server Experience: Whether you're in the mood for an intimate gathering or an electrifying public event, our easy-to-use system lets you create and join private and public servers effortlessly.
🖼️ Stunning Visuals: Immerse yourself in breathtaking graphics that run at a steady 120 frames per second. Explore the richly detailed environments and get lost in a world that looks as good as it feels.

Join us as we embark on this remarkable journey into the future of gaming. The launch party promises to be a celebration of innovation, community, and the boundless potential of virtual reality. Together, we'll redefine entertainment!

See you at the party!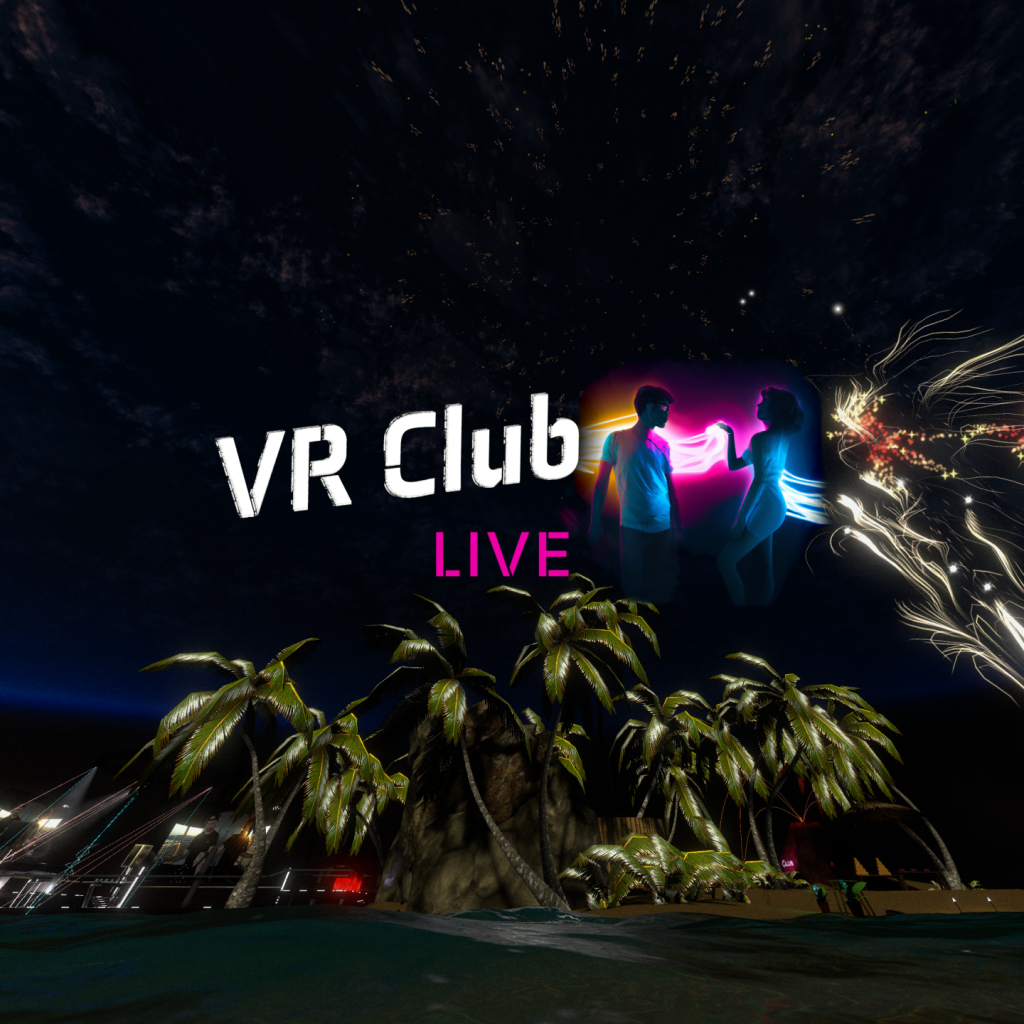 Subscribe to newsletter